Keep track of your stock supply
Get an overview of your stock data with multi-warehouse option, minimal quantities and expiring items.
Get a free demo
or start with a 14 days free pilot
Stock Control Features
Find out how you can gain full control of your stock and inventory data using Backstore.
Powerful search
Make a quick search for items by quantity, category, SKU and custom properties.
Multiple warehouses and stores
Track stock by multiple warehouses and easily transfer quantities when needed.
Stock transactions
Get a deep insight into all historical stock transactions with direct links to documents.
Reserved quantities
Reserve quantities using quotes. Reservation automatically expires when quote is overdue.
Expiry date
Analyze stock quantities for products with expiry date like food and drugs.
Minimal quantities
Set minimal quantities for each product to be alarmed when it is time for a new purchase.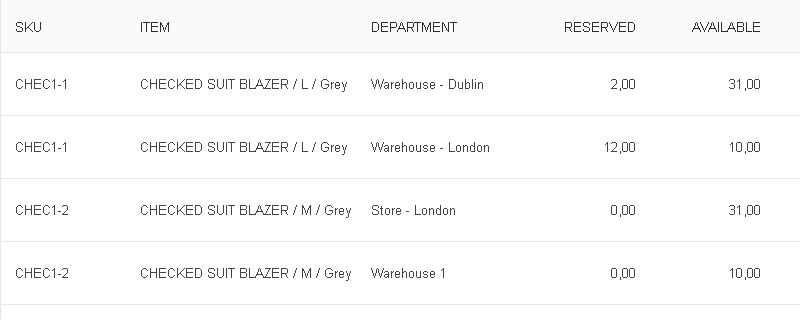 What's on stock?
Get a clear real-time overview of current stock supplies on multiple warehouses - from any location with Internet access.
When to make a new purchase?
Be alarmed when stock supply is below the set minimal quantity or the expiry date is coming up.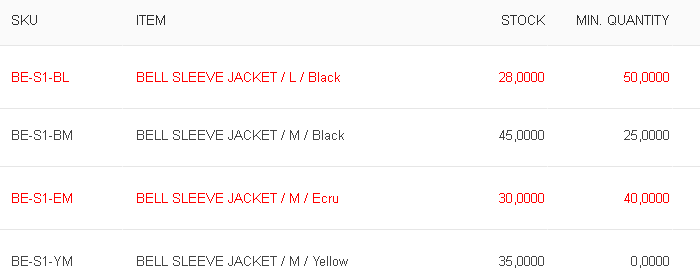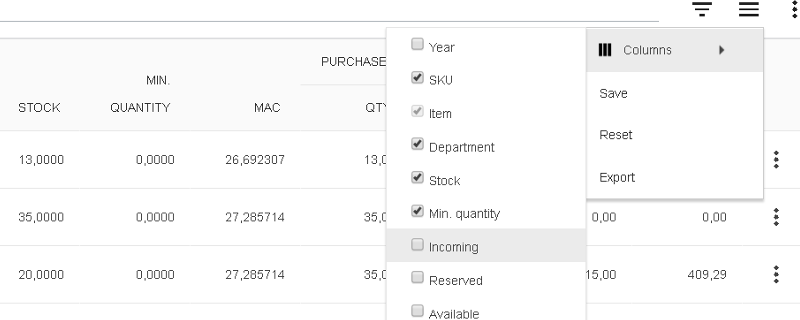 Customized data
Personalize the data you get from Backstore by activating columns you find important for your business.